TSL's Augmented Reality App OmniPark: Money 20/20 Overall Winner
Marketing Team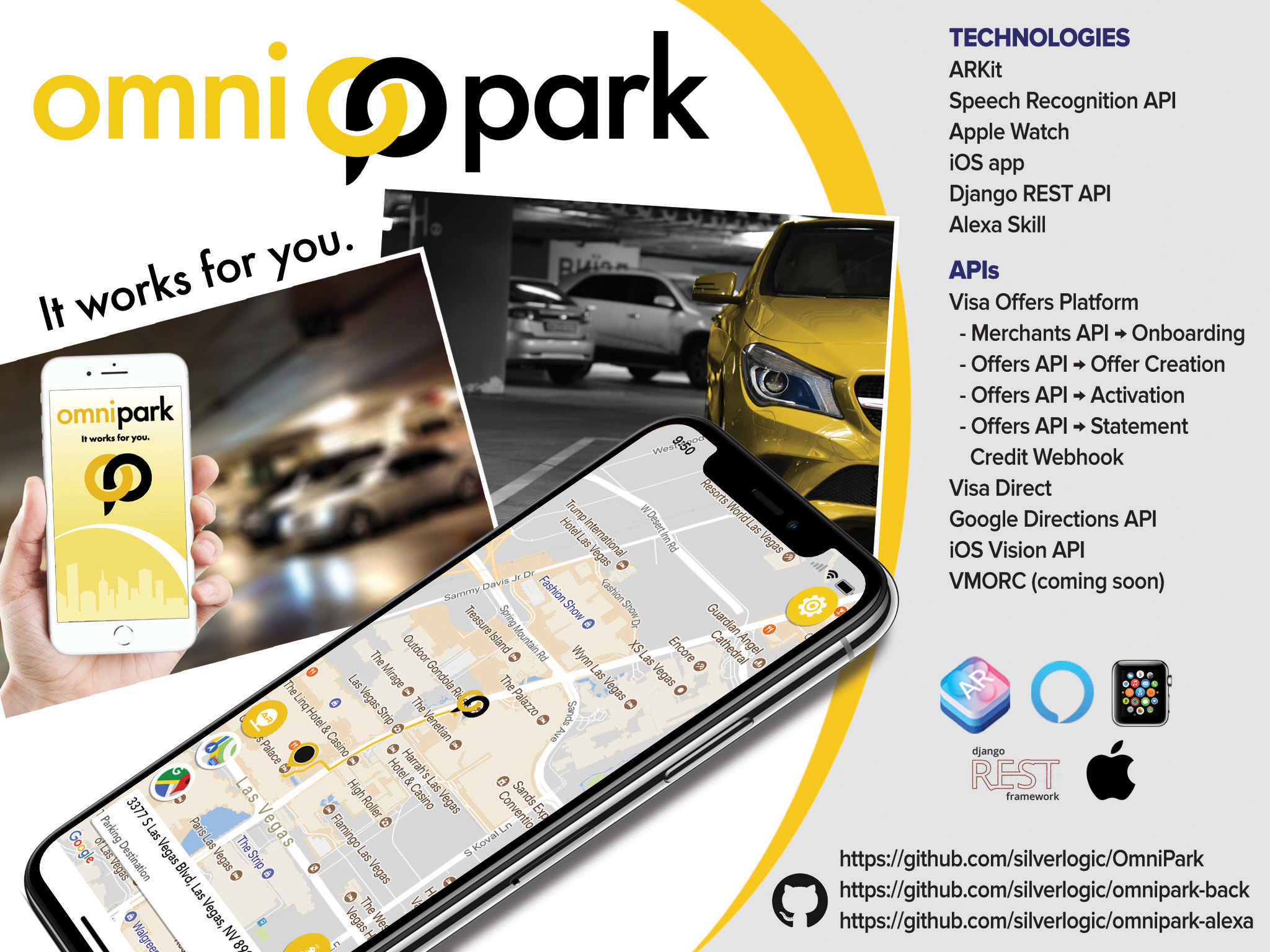 At The SilverLogic, we spend a lot of time thinking about the future and how to make ideas happen for our clients. An area of great interest to us is the future of money and payments, and we're thrilled to have a chance to meet up with global FinTech leaders to talk about all the latest trends, disruptions, and opportunities in the global FinTech ecosystem.
We've talked a lot on our blog about making ideas happen with augmented reality and the internet of things, but we haven't spent much time yet on the ideas we've actually turned into a reality here at TSL. So, we will be featuring OmniPark, one of our favorite projects utilizing augmented reality.

OmniPark
OmniPark is a peer-to-peer parking application that uses location tracking to address the issue of scarcity in urban parking. The app combines a bunch of our favorite technologies: Augmented Reality (AR), IoT Devices, and cashless peer-to-peer payments to create an ecosystem in which users can both find a parking spot in a pinch or rent out their own spaces in real time. The solution allows individuals to monetize a scarce resource while not in use and provide a real benefit to individuals who are struggling to find a place to leave their car in highly-congested areas.
Like a lot of great ideas, OmniPark happened fast - we built it at Visa Money 20/20 Las Vegas, where it took home both the 1st place prize for the Visa Developer Challenge and 1st place in the overall Hackathon. OmniPark implements a two-part navigation feature allowing users first to be directed to the general vicinity of the parking spot and then be presented with an anAR-driven map that guides users directly to the exact spot they have reserved. Users are then presented with an AR version of a parking meter where they can select a time period to remain parked in that location and initiate payment to the spot owner using the Visa Direct payment API. The application also allows merchants to "sponsor" parking locations nearby for their customers using the Visa Offers Platform. You can see all of this happening in a demo below:
Here is a quick demo of The SilverLogic's OmniPark
Smart parking is a big business in metropolitan areas undergoing a 'smart cities' transformation. Implemented as a large-scale solution, OmniPark would rely on a large network of cheap, durable sensors to update its parking intelligence in real-time. Sensors like the ones made by Urbiotica would fit the bill. From Popular Mechanics:
Every parking space covered by Urbiotica's system contains a 1-1/2-by-5-inch battery-powered sensor embedded in the asphalt. Each sensor has an optical detector, which notices when the space above the sensor suddenly darkens, and a magnetic field detector, which confirms that the shadow has been produced by a metal vehicle rather than a passing cloud or pausing pedestrian.

If information from both detectors indicates that a car has pulled into the space, the device sends out a radio-frequency signal to a data collector. These transceivers — placed on common features in the urban environment, such as lampposts and building facades — receive signals from roughly a dozen spaces and send on the information to a central database. From there, information about open spots can be sent to parking administrators, electronic billboards or drivers' smartphones.
We've written at length about how advances in making sensors cheap, durable, and ubiquitous is what will drive the continued growth of the IoT. More broadly, both augmented reality and IoT have undergone a kind of transformation recently, from the kind of 'Wow!' factor associated with AR Pokémon to WiFi toilets. These next-gen AR and IoT solutions are built to integrate seamlessly into everyday life and solve real problems like map navigation or parking congestion. On top of this, the broad trend toward a less centralized, less cash-based future means that OmniPark is truly on the cutting edge of a number of the biggest current movements in tech.
In a statement following the SilverLogic's big wins at Money 20/20, Paul Walsh, SVP of Platform Strategy and Innovation at Visa, said that by "tackling the Visa challenge of reimagining the smart city of tomorrow that is cashless, The SilverLogic pitched a way it could quickly integrate Visa APIs via the Visa Developer Platform into their urban parking solution, OmniPark, to enable secure, seamless payments opportunities for merchants and consumers alike. Visa applauds The SilverLogic, who has a similar vision of ushering in a new era of digital commerce and driving toward a more cashless tomorrow."
At TSL, we're thrilled to have had the opportunity to bake many of our favorite technologies into a single app that solves a real and persistent global issue, and we're excited to bring this same kind of rapid innovation to our next big projects in both AR and IoT.
Keep exploring our blog! Here are some suggestions: