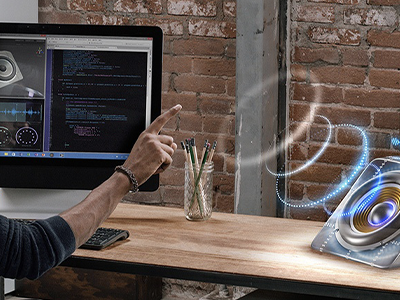 It's been a big week in mixed and Augmented Reality as Florida's own Magic Leap finally opened its Creator Portal and took center stage at the 2018 Game Developers Conference in San Francisco. The notoriously secretive company has been promising an SDK and developer portal for years, and it seems we finally have (some) idea of how the technology will work and how third-party developers will be able to build for it.
I have been living under a rock for much of this decade. What is Magic Leap?
Magic Leap is headquartered in Plantation, FL and operated in stealth mode for years before announcing its mammoth $542 million series B funding round in October of 2014. The company has since upped its funding total to an estimated $2.3 billion dollar, most recently announcing large investments by Saudi Arabia's Public Investment Fund and Berlin-based Axel Springer.
The company calls its technology "mixed reality", and aside from tidbits of news like its landmark deal with the NBA and a handful of glowing (yet not terribly detailed) media profiles, it has mostly remained mysterious. The core initial product will be a headset (or multiple headsets) dubbed Magic Leap One, which is described by Unity as "a lightweight, wearable computer that enriches the real world with virtual content."
What did we learn about Magic Leap this week?
A good amount, actually, especially if you're an augmented reality developer already working with 3D engines like Unreal or Unity.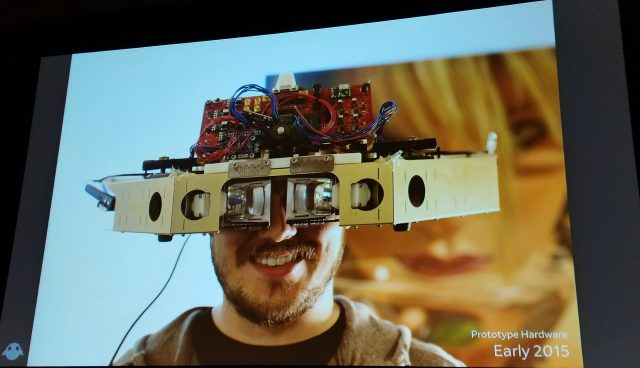 We also learned that the Magic Leap prototype models weren't so sleek. Image: Road to VR
Magic Leap made a surprise release of its Lumin SDK on Monday, finally giving developers access to documentation that sheds light on how the 'personal spatial computing' product will work. The Lumin SDK supports both Unity and Unreal - two of the leading 3D engines used to build augmented reality experiences in ARKit and ARCore - and ships with a device simulator application that will allow for testing before anyone actually gets their hands on the device.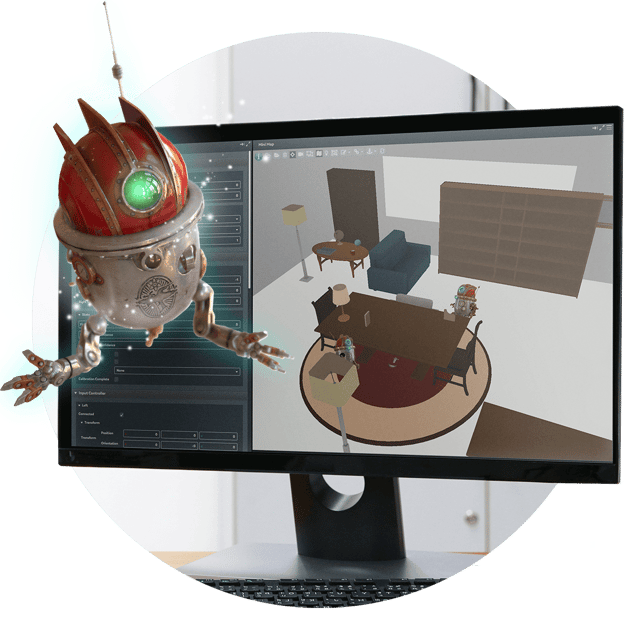 Most of Magic Leap's early access partner projects have been developed in Unity, including the NBA App, Sigur Rós's Tónandi, and Weta Workshop's still-unseen Dr. Grordbort's Invaders. To coencide with the release of the SDK, Unity also released the Magic Leap Technical Preview, which was built against Unity v2018.1. In the release overview, Unity highlights six main features present in the Technical Preview that will be at the core of Magic Leap's mixed reality experience:
Digital lightfield
Our lightfield photonics generate digital light at different depths and blend seamlessly with natural light to produce lifelike digital objects.
Visual perception
A robust sensor suite sees what you see, allowing lightfield objects to not only exist in the physical world but actually interact with it.
Persistent objects
Lightfield objects stay where you put them, just as they would in real life. Visual perception and room-mapping technology builds a digital replica of your physical environment.
Soundfield audio
To feel real, it must sound real. Soundfield audio relays distance and intensity with amazing quality, allowing you to hear exactly where a sound is coming from.
High-powered chipset
Our integrated processing unit delivers high-fidelity, gaming-quality graphics, with the power and performance of a laptop computer, and all on a highly responsive, self-contained wearable.
Next-generation interface
Multiple input modes – including voice, gesture, head pose and eye tracking – deliver a more natural and intuitive way to interact with technology.
Unity is the most widely-used all purpose software currently in use for AR development on ARKit, ARCore, and other augmented reality SDKs, so its likely that many early apps developed for Magic Leap will be developed using tools already in use in Unity.
Unreal is the leading 3D engine specifically designed to optimize the gaming experience, and is already the go-to choice for developers building the most sophisticated augmented reality games on the market. Magic Leap's choice to support integration with both Unity and Unreal signals a major investment in the product as a gaming technology, and although the release announcement came with fewer details and no fully-formed preview, it's likely that Unreal's specialized capabilities for interactive gaming will prove a major asset to developers looking to be among the first to craft experiences for Magic Leap One (in addition to the few companies that gained early access like Wingnut AR, Framestore, ILMxLAB, and Schell Games).
What's Next
While some skeptics are already insisting that Magic Leap has simply let its hype grow so large that it couldn't possibly live up to it at this point, the launch of the Creator Portal seems to signal that the company is finally close to an initial product launch. Interest in Magic Leap remains incredibly high, and it would seem with the launch of its Creator Portal that it does genuinely plan to finally bring its product to market at some point in 2018.