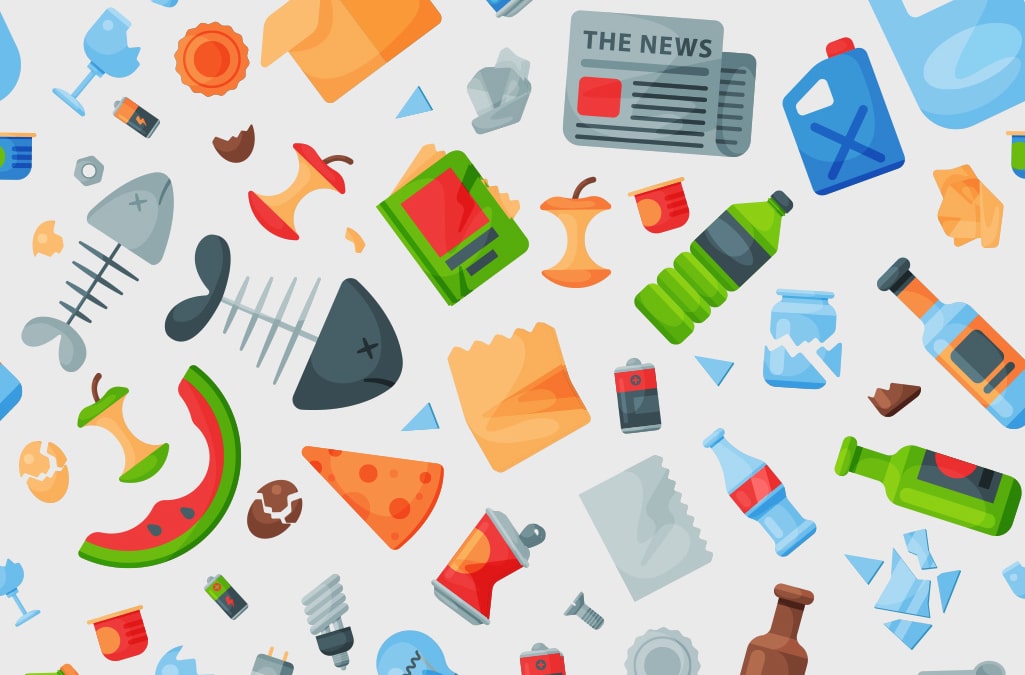 Using Technology To Reduce Paper Consumption In Healthcare, Construction, and eCommerce Order Fulfillment Centers
"Wish recycling", or "Wishcycling" is the desire to believe certain items are recyclable, even when they're not. (See this article in treehugger.com) Wishcycling is a serious problem and it's something we all need to address.
Maybe companies are not ready to leave paper or plastic behind, but there are some aspects of your work life that can make a big difference. Here are some inspiring industries that have used technology to go green in their business process:
Healthcare Innovation
There are a lot of ways to reduce the amount of paper in the healthcare industry, but let's use as an example their payment process. For instance, online patient portals, eStatements, and check-in tablets/stations are all paperless ways to improve efficiency for your staff and deliver a convenient, consumer-friendly experience to your patients.
At the present time, many providers have taken steps to implement solutions like these to reduce the amount of paper used in healthcare payments. However, there is an important difference between paper and paperless. If you're still using paper in any aspect of the payment process, you're a part of the U.S. healthcare system's costly paper problem. While you don't have a paperless payment process you can still reduce your paper consumption.
How can you make your healthcare office use less paper? Push your office to enable online payments and let patients set up payment plans, in effect, eliminating the need to send multiple statements. Another way would be to communicate with your patients via email and use a tablet or check-in kiosk for easy and paperless patient check-in. Finally, you can also implement a patient portal, give your patients access to self-service options like the ability to set up a digital wallet, and even view past payment details with previous statements.
Construction Automation
The Construction industry is one of the last industries that is getting up to date with the latest technologies available. Project Managers (PMs) work in an environment that is controlled by cabinets filled with projects, materials, and employees' paper documentation. Those documents are vital to their management process and tracking system in case they face litigation or an audit. The issue here is that keeping only one physical copy puts them in a dangerous position. Here is where the implementation of digital transformation would provide a second level of security with a copy of their data in the cloud.
How can you improve your business processes and reduce the use of paper? For example, the process of filling out a paper form which can be lost at any time: This can be replaced by an online project management web/app that is customized to the company's needs to keep track of every contract made as well as expenses and investment return.
Looking to develop custom software for your business? Contact us.
App development for eCommerce Order Fulfillment Center
Before amazon existed how did the eCommerce process check inventory and fulfilled orders? You're right, by first printing a list of items and going shelf by shelf to find, collect and check the items requested. Then, someone had to pass the checked list to another coworker whose only job was to fill in the database regarding the products picked by the collector, update the inventory, and fax the client the order and agreement to have it shipped once paid. Afterward, get a fax back with the approval and payment information signed by hand, and then hope your product gets delivered in one or two weeks. What a headache! This is why these companies started to develop and integrate new technologies that eliminate the use of paper for order fulfillment.
Nowadays, there are several eCommerce order fulfillment centers that have updated their systems and have developed applications that keep track of every transaction and product shipped. Now, to go to the next level they would need to integrate Business Automation. This new technology, if implemented properly by an experienced team on a mature business process, would bring an exponential efficiency increase.
How? Building a successful e-commerce channel requires a higher degree of flexibility than brick-and-mortar channels. For large retailers, flexibility and scalability are achieved by integrating business applications and systems (e.g., inventory tracking and order fulfillment), and automating workflows and fulfillment operations. Although it may not be feasible for a small to midsize retailer to achieve full automation immediately, replacing the traditional order fulfillment model with an automated solution is a good place to start. For those who don't know the power of Automation and are willing to explore its possibilities within their companies click here.
Make A Change
Companies have understood the value of keeping a clean environment, some making big changes, and others starting the process of GoGreen. There are so many aspects where we use paper in our day-to-day work which could be reduced and easily changed with the right tools.
How can you help in the reduction of paper consumption? Think about all those paper forms
you have sitting around on your desk that your patient filled out before their appointment,
your coworkers filled while he/she was testing a machine, or
used while reviewing an order or even checking inventory.
Those processes can be done by an app or an online form eliminating human error and the use of paper for no reason.