The future of surgical technology comes with Augmented Reality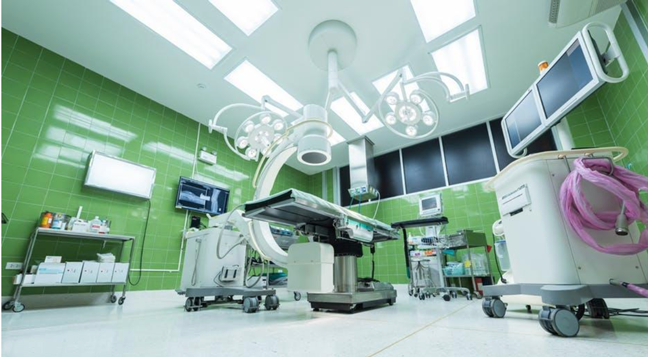 In 2016, the augmented reality (AR) market was valued at $2.3 billion. By 2023, the market is expected to reach a whopping $61.3 billion. That's because augmented reality is no longer limited to the field of 3D technology. Industries such as medicine and education are benefiting from it, too.

Just recently, Philips has unveiled a mixed reality concept co-developed with Microsoft, which will showcase augmented reality applications for minimally invasive and image-guided therapies. The augmented reality concept is based on Philips' Azurion image-guided therapy platform and Microsoft's HoloLens 2 holographic computing platform. CathLab Digest defines HoloLens as a self-contained holographic computer that enables hands-free, heads-up interaction with 3-dimensional digital objects. It is complemented by existing and new Azure cloud services and it has a built-in AI that makes it an intelligent edge device.

The tech will benefit surgeons by converting information usually displayed on a 2D screen into a 3D holographic augmented reality environment. This can intuitively be controlled by a medical professional. Atul Gupta, chief medical officer for Image Guided Therapy at Philips, believes that transitioning from open surgery to image-guided procedures has improved patient outcomes and reduced costs because the patient spends less time in the hospital. "On our Azurion platform, we seamlessly integrate a range of data sources in a way that is intuitive to understand and control. This concept allows me to see the real world superimposed with the live data and 3D medical imagery needed to guide our precision therapy."

Med-Tech News explains that during a minimally invasive procedure using augmented reality, a physician cannot directly see or touch the treatment area. They will rely on advanced medical imaging technologies like an ultra-low dose of ultrasound and X-ray imaging. Other navigation technologies will be used, too, to help see inside the patient and guide the physician's actions.

Microsoft's AI and mixed reality technical expert Alex Kipman says mixed reality holds great potential in healthcare: "Our collaboration with Philips shows how that potential is already beginning to be realized. Mixed reality is giving people new ways to interact with the digital and physical world, bringing the benefits of the digital revolution to entirely new experiences across the globe."

Healthcare is at the forefront of integrating AR and AI into its industry and is also where the latest cutting edge technology is being trialed and implemented. Maryville University's outlook for software development graduates reveals how by 2024 there is expected to be a 17% growth in jobs – no doubt due to the advancement of tech like AR and AI. As more graduates become part of the software industry, so too will the number who enter, and subsequently help improve healthcare and medicine, as a result. This will lead to a more widespread use of augmented reality surgical technology.

Augmented reality is not only being used for medical procedures - it can also be used to revolutionize the treatment of developmental disorders like Autism Spectrum Disorder. Although it's still in a relatively early stage, augmented reality solutions may be just the technology that could revolutionize how ASD is treated as we've pointed out in a story we wrote on The Silver Logic. Healthcare technology is advancing very fast and the future looks very bright.