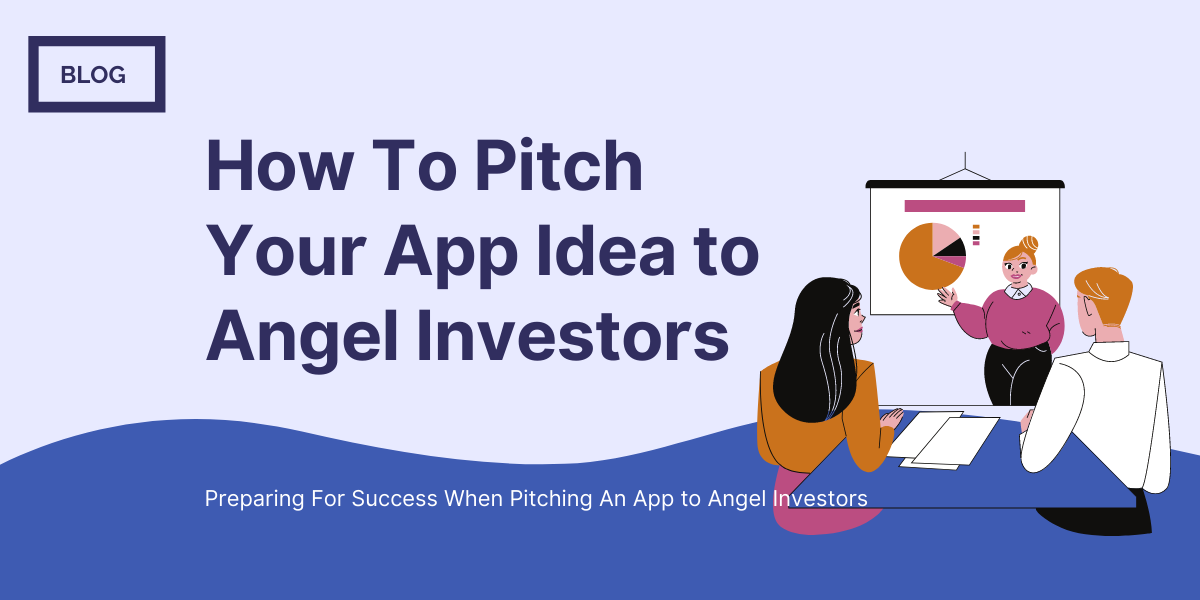 Preparing For Success When Pitching An App to Angel Investors
You have the next multi-million dollar app idea. Maybe you plan to attend a pitch event like the upcoming 'Meet the Angels' Event' hosted by FAU Tech Runway in Boca Raton, Florida to pitch your app idea to potential investors? But how can you make sure that your app really is the next Facebook instead of the next I Am Rich app?
We want to provide a competitive advantage for you so we reached out to some of the past angel investors attending the 'Meet the Angels' Event' and asked them -- "How do People Show Up Better Prepared When Pitching an App?" For additional material, make sure to read through our articles Is Your App Idea a Viable Business Opportunity? and Why Apps Succeed or Fail & How to Avoid Costly Mistakes.
What is expected when pitching to an angel investor
Dreams Vs. Reality
Launching the next big app or start-up can feel like a dream come true — like you're taking control of your future with Tech Entrepreneurship. Filled with promise, and potential, the sky is the limit because your idea will be the "Next Big Thing." But reality check — did you know 70% of upstart tech companies fail, many in 20 months after raising around $1.3M in funding?
What about those crowdfunded companies that make practical consumer hardware solutions you love to see on Kickstarter or Shark Tank? Did you know that 97% of these consumer hardware startup projects fail, die, or become zombies? (Source: Startup Failure Post-Mortems, CBInsights) This tells us that survival and successes are two different definitions. An idea can be 'successful' in earning social and financial support, even massive seed and crowdfunds, yet not fail at the most important task — surviving.
The start-up journey is a rewarding yet challenging experience, like running blindfolded through the most treacherous and intense obstacle course of your life with everything you ever dreamed to have at the end.
Some founders say it feels like you're being tested with how many nightmares you're willing to go through, without any guarantee your dream will manifest, ever.
So how can you set yourself up for success? As Conrad Szymanski, a member of the Bridge Angel Investor group shared — "What's going to make this app stand out from an extremely crowded field? I see many phone app-based pitches, but am always looking for and rarely see, what is the customer use case for adoption?"
Pitching a mobile app to an angel investor
Sara Lucas is the chief operating officer for New World Angels. "In terms of how people can show up better prepared when pitching an app, I would offer a few thoughts, some seem obvious, and they are not that different than presenting other ventures.
Have a pitch deck and, ideally, a well-thought-out business plan to accompany it. There are tons of resources available for both of these things and putting together and refining both of these documents helps an entrepreneur figure out if they have an idea or a potential business.
If the app is still under development, have a prototype or mock-up of what the UI will be like.
Understand your revenue model. Good ideas need paying customers to become actual businesses.
Related, understand your customers/users, what their pain points are, and have a plan for how you will market to them.
If you have an MVP with current users, know your metrics - how many users (paid or free), customer acquisition cost, lifetime value of a customer, and even anecdotal feedback on how your app is changing a user's life for the better. I can come up with something more pithy or unique, but the biggest challenge I see from entrepreneurs who "have an app" is that they have not thought about the nuts and bolts of their business around that app.
Questions you must know to succeed when pitching to an angel investor
Mastery & Demonstration
Dean Hatton, founding partner at Las Olas Venture Capital, and Paul Tanner, founding partner and managing member at Las Olas Capital Advisors, shared a quote on the 4 foundations for success:
"People should always come prepared to discuss and demonstrate some mastery of these four critically important topics:
The problem they are solving;
How much the market will pay in aggregate to solve this problem [an empirically derived number of target users (buyers) x a market-validated expected price point];
Why their Value Proposition is a) unique and, b) defensible;
Why they are the person/team to be solving this problem"
If Nothing Goes Right, Go Left!
In our previous article "Why Apps Succeed or Fail & How to Avoid Costly Mistakes" we shared our version of the pillars of app success: 1) The App, 2) Ideas & Execution, and 3) Business strategy.
To navigate these areas successfully, it mainly comes down to research, preparation, team, timing, funding, and sometimes a little luck.
As an active member of the custom app and software space, we have seen many projects succeed, fail, or fail before they had a chance to succeed. Our team here at The SilverLogic has supported countless clients on their journey from idea to prototype, app build/refinement leading to launch, and updates or expansion after launch.
If you want to survive and thrive, learn to love the journey and process over the desire to reach the destination as quickly as possible. Sometimes when nothing goes right, if you take a step back and choose to go a little left, everything going wrong can suddenly steer you toward everything that is going right. Many start-ups and apps today, started as something completely different. Be open to changing course if the wind blows you elsewhere because it will usually take you where you needed to be, instead of getting lost trying to arrive where you thought you should be.
Success Depends on Support!
Behind the success of every app, there is a team that believes in its vision and is able to support its growth or evolution.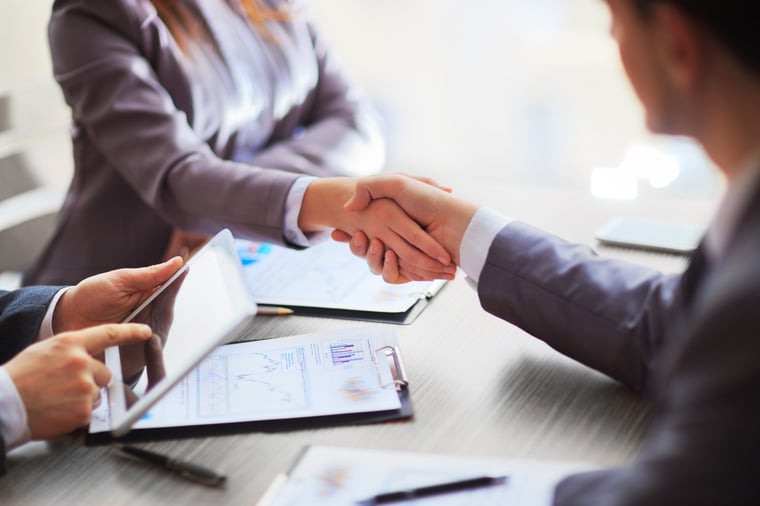 Image credit: Career Employer (https://careeremployer.com/)
Building a team of experienced and dedicated professionals sometimes relies on getting the support you need right at the start. One of our partners - VuPulse - had the vision of creating a tool that would transform advertising for video streaming. By working with a custom software developer at the start, our team at The SilverLogic was able to build VuPulse a working prototype and blueprint to build the solution they used in their pitch to investors. Not only were they successful, but shortly after securing funding the development of their app started immediately. Our team became their team. While we handled development and building, they focused on the launch, marketing, and additional partners.
Consider growing your team, at any stage of your journey. Reach out to us here at The SilverLogic in Boca Raton if we can assist you with the following:
Building your app
Revamping your current app or prototype
In addition, we also assist your project or company with:
The cornerstone of a successful app is on to focus on delivering value and a user-friendly experience for its users. Working with an experienced team to support your success will help ensure the value your app provides not only meets but exceeds, user expectations and requirements.
Together we make ideas happen. Contact us to help make your app of the future, start today.