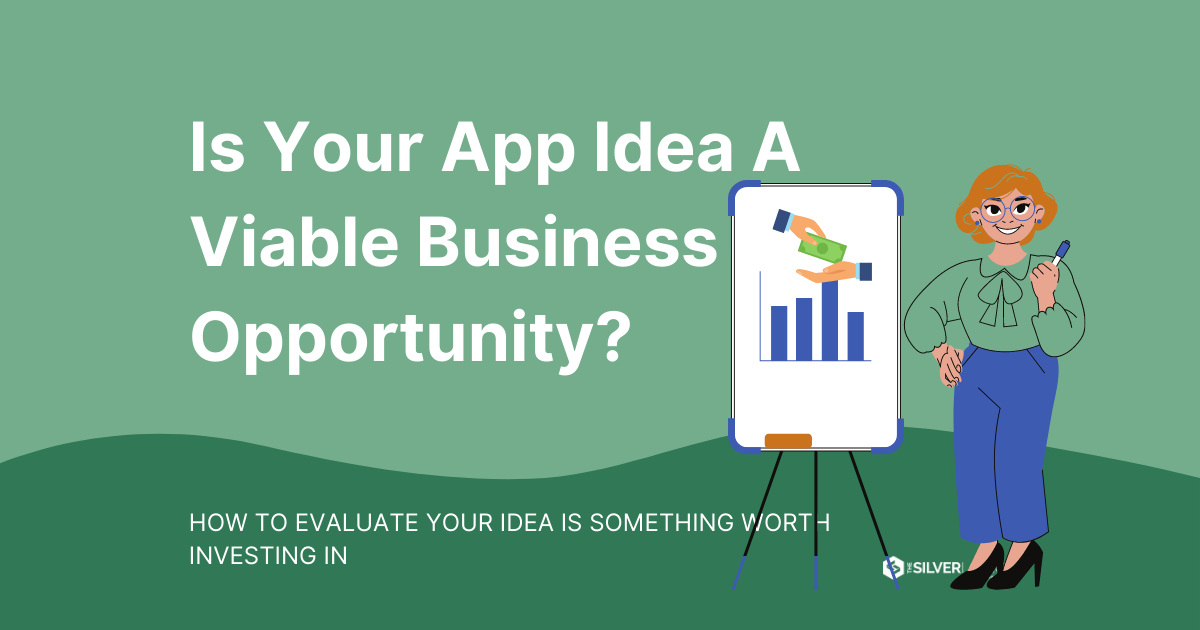 You have the next multi-million dollar app idea. Maybe you plan to attend a pitch event like the upcoming 'Meet the Angels' event hosted by FAU Tech Runway in Boca Raton, Florida to pitch your app idea to potential investors. But how can you make sure that your app really is the next Facebook instead of the next I Am Rich app?
The growing world of mobile apps has exploded year after year:
Statistica estimated mobile phone users worldwide reached 4.9 billion as of 2018
Mobile app downloads reached an estimated 205.4 billion in 2017
The growth of mobile downloads is projected upwards of 258.2 billion by 2022 (source: Statista, Annual Number of Global Mobile App Downloads)
As an active member of the custom app and software space, we have seen many projects succeed, fail, or fail before they had a chance to succeed. We have seen promising potential companies with the right idea go so far left with features, they lost the heart of what made their app special, running themselves into the ground over 'Nice to Have Features' instead of 'Need to Have Features'. Many apps are suffocated in development due to a lack of the proper research and simplified execution needed to bring an app to market before running out of funding.
Our team at The SilverLogic has supported countless clients on their journey from idea to prototype, app build/refine leading to launch, and updates or expansion after launch. There are MANY factors that affect a product's success or failure, some internal some external. This article will highlight some key steps and decisions that will help make your app stand out while potentially saving you thousands of dollars, hours, or even your reputation.
Idea vs Opportunity
How To Evaluate Your Idea Is Something Worth Investing In
Knowing the difference between a good idea and a great opportunity--one worth investing your time, energy, and life into--depends on a great deal of online and offline research.
Here are 10 questions to help direct your research and analysis that will further develop your idea and help you determine if it is a viable opportunity:
Is your idea already an app, or is it something unique?
How many similar apps are already available?
How are these similar apps performing (downloads, reviews, revenue, etc.)?
Who would be the potential users for the application?
Where does/can your app idea exceed user needs when compared to these apps?
What are the bridges and barriers regarding users using your app over others?
To what depth do you (or your team) know the market, industry, or users your app will service?
What is the estimated market value for the industry or the number of potential users?
How much money or time could your app idea potentially save a company or user?
Who do you know personally that would be a potential user or buyer of your app?
Based on the above questions and answers, honestly ask yourself how much work, time, money, and energy you will be able/willing to invest in making this happen. Think about who potential business partners or team members could be. Reach out to previous employers, teachers, colleagues, family, or friends. Consider working with a start-up coach, getting a mentor, or working with a company that builds prototypes or apps that support you on your journey
Understanding your target audience
When explaining your app idea to friends and contacts who could be potential users, investors, or clients, understanding who your initial target audience would be for your app is the foundation to assist all decision-making.
Every app or start-up involves a large volume of decisions to be made, and each and every one has the potential to make or break the success of your app. Every decision around design, navigation, features, marketing, branding and even your business model should be initially focused on their preferences and needs. Knowing your audience intimately helps with supporting the success of any app or business as it also directs decision-making compared to a generic or personal preference approach.
Is it a gaming app that adults or children would use?
A general application any and everyone could use?
A specific business application for accountants or marine surveyors?
A general business application for any industry?
A social app for a target demographic that shares a similar interest, hobby, or need?
In most cases, an application that appeals to any and everyone is difficult to market without a massive budget (think Coca-Cola or McDonald's). A well-defined target user and demographic, however, will allow you to define and market your Minimum Viable Product (MVP) without pulling your hair out or leaving it up to luck or chance.
How to pitch your app idea to investors?
Once you have completed your research and want to further develop your idea or share it with someone that may invest in it, you have to dive into the core of your idea. A "Like This App But More" is usually harder to sell as the social or business need is already being filled by another app. On the flip, a unique app that solves a problem other apps aren't tackling may be a huge business opportunity that requires a drastic shift in user behavior or beliefs: we were told never to ride with strangers, but now we do every time we get in an Uber or Lyft.
How to frame your app idea when sharing it:
It's like X, but Y
Dating application similar to Tinder, but it allows women to go first so there is more a connection at the start as they lead the interaction (Bumble)
It solves a problem and creates a convenient solution for small-medium businesses, saving employees time, and employers money, and streamlines a manual business process:
People have issues with booking taxis, they don't come on time, and the people working for taxi companies need more flexibility to work when they can make money on the side (Uber & Lyft)
Provide an opportunity for people to connect, socialize, or share with other like-minded people outside of their comfort zone
People want to connect with like-minded groups and professionals, but it is hard to find out where they are meeting (Meetup)
Given the volume of apps out there, remember to go beyond the hype when conceptualizing and discussing your app. It's usually a simple app that solves a business problem and saves time, and money, or helps a business owner operate more effectively that succeed.
Next Steps and Defining Your MVP
Once you do the research and your idea is ready to progress further, clearly defining your Minimum Viable Product (MVP) provides the quickest way to turn your idea into an app ready for development. Learn more on how to create your first MVP roadmap.
A clearly defined MVP defines the core features necessary to build a working app to get you up and going. If you've
confirmed your app is a viable business opportunity, the next steps are:
Look into building a prototype
Get the funds together to build a working prototype
users can start using (even if it's just friends and family at the start) and know some may be potential early investors
Learn how your app is doing and can be improved or further developed or maybe who your real core user base is
Source funding when the next stage developments costs can be justified (this is when your concept has been validated as a solid business opportunity)
Any idea takes work to evolve into a viable business opportunity. Make sure to build a team of experienced and dedicated professionals that believe in your idea and will support you every step of the way because they are enrolled in the potential your app has to change the business or social world.
Consider reaching out to our team here at The SilverLogic in Boca Raton along your journey if you need assistance with:
Fine-tuning your MVP
Developing a prototype to present to investors/li>
Assistance with User Interface (UI) and User Experience (UX) design
Building your app
Completely revamping your current app or prototype
To have your mobile app idea stand out from the rest, ensure it solves a problem that saves time/money for users or adds social value through connection and sharing that will motivate users to download and use your app regularly. Transforming your idea into an app is an investment on multiple levels. Working with an experienced team will help ensure the value your app provides users not only meets but exceeds their expectations and demands.