10 great practical examples of Consumer-focused augmented reality
Marketing Team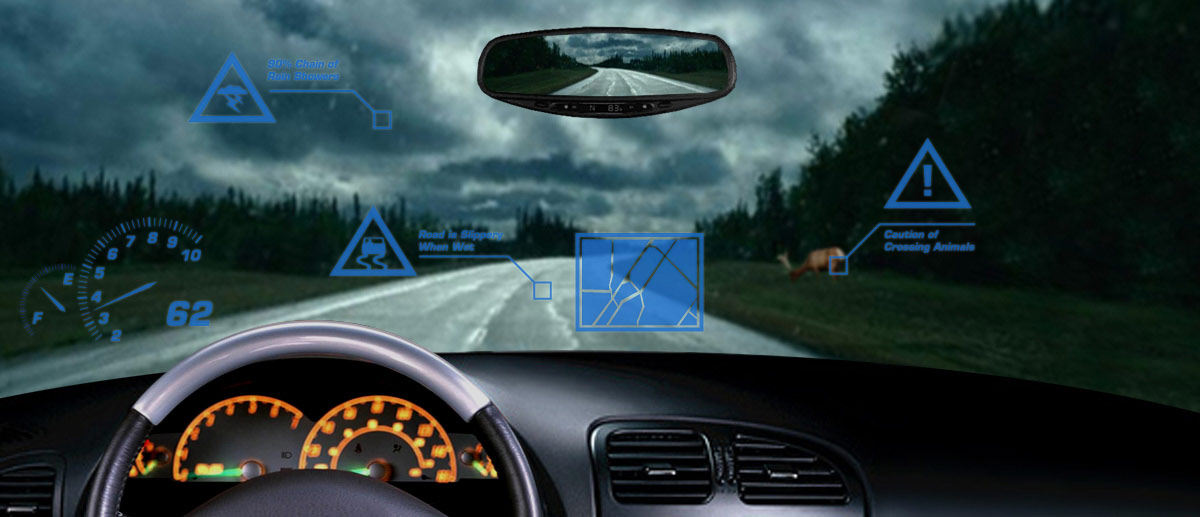 With much of the press around augmented reality focused on breakthrough games like Pokémon Go and the seeming ubiquity of Augmented Reality (AR) photo filters, it can be easy to miss just how many practical use cases for AR already exist in the marketplace. With major new SDK releases from Apple, Google, and Facebook in the last year, AR is poised to become more and more a part of everyday life.
Already, enterprise companies and startups alike are engaging users in more immersive, interactive ways with augmented reality. Here are ten great examples of consumer-facing augmented reality that tackle extremely practical use cases:
IKEA Place (iOS)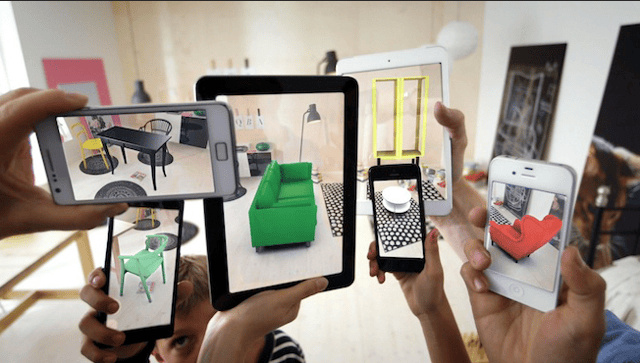 Ikea
The Swedish furniture giant's IKEA Place app marks a vast improvement over its Virtual Catalog and allows users to 'place' IKEA products directly into their homes via a smartphone camera. IKEA's Leader of Digital Transformation Michaer Valdsgaard said, "The first [AR] experience we had was more like a picture. You could put in a 3D object, but you couldn't really move around it or trust the size of it. It wasn't really a tool you could use to make real decisions." IKEA claims that 3D furniture in Place shows up with 98% accuracy, and the overwhelmingly positive reviews of the app would seem to back the claim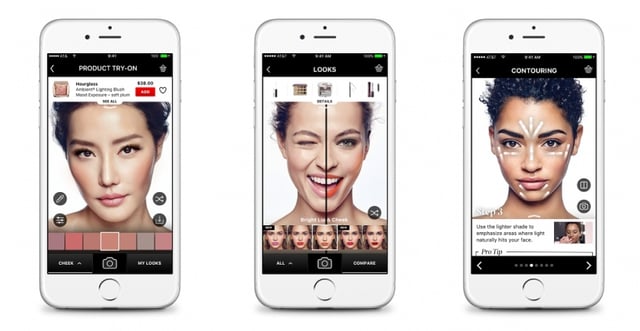 Sephora
Sephora's latest mobile app iterations have included increasingly sophisticated deployments of its "Virtual Artist" feature, which lets consumers try on different combinations of cosmetic products in order to get the perfect look. Sephora has paired with ModiFace, an AR company specializing in facial recognition, on Virtual Artist's development, and its most-recent release is stunningly true-to-life. In addition to makeup try-ons, the app also offers several virtual tutorials on contouring, eyeliner applications, and the best ways to mix and match. Of course, the app integrates real-time purchasing options, greatly streamlining the purchasing process for consumers.
AR MeasureKit (iOS)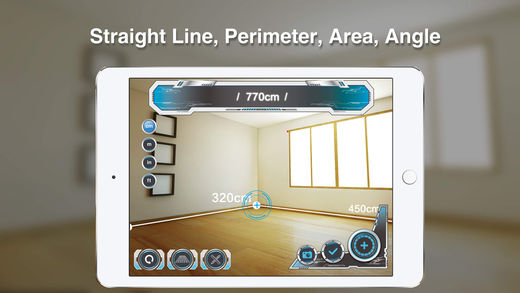 Measure
AR MeasureKit is another product that demonstrates the rapidly improving scaling capabilities of AR apps, and it has a host of practical uses for home improvements. In addition to extremely accurate basic ruler app, AR MeasureKit can also act as a visual level for picture hanging, calculating angles, and measuring an individual's height. Its Cube feature allows users to capture the dimensions of an object and move it around the room to see where it would fit, and a pin drop feature allows users to measure distances with multiple points and complex trajectories.
Vuforia Chalk (iOS)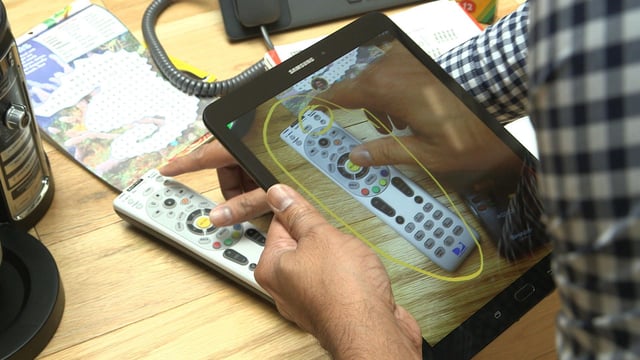 Vuforia
Vuforia Chalk takes the pain out of one of the most tediuos aspects of living in such a device-driven world: the tech support call. Chalk works much like a video conferencing call in reverse, with the user's rear facing camera pointed directly at the software or device that need's troubleshooting. On the other end, a support specialist can draw on the user's screen, providing step-by-step solutions to problems. Chalk has broader applications in all sorts of person-to-person communication: individuals could communicate to one another while explaining how an object works (no more hour-long calls from Millennials to their parents explaining how to operate the remote!), or an Airbnb host could direct an arriving guest to a hidden key.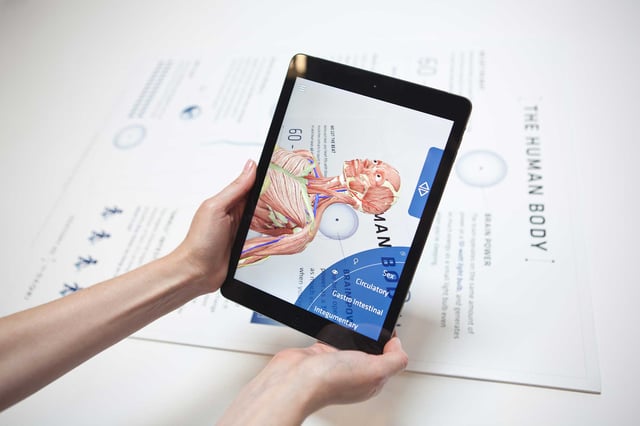 DAQRI
Anatomy 4D is one of the most built-out examples of the opportunities offers in institutional and personal learning. Users first print images from a "Target Library" within the app, though one could easily imagine these soon being the existing pages of new or legacy textbooks. With the paper image laid flat, it can be scanned with the user's mobile device to bring a three dimensional, interactive image to life. The app currently has only a few core diagrams - one of the human heart and one of the entire body - but these are rendered in exquisite detail and are fully interactive. The app also allows users to toggle between organ systems, allowing students to visualize the relative scale and placement of different structures within the body.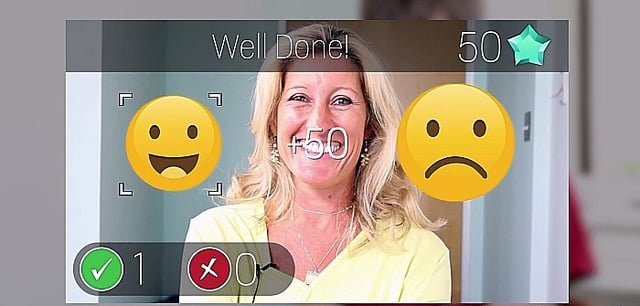 Brain Power
Brain Power is a Cambridge, MA based startup that harnesses the potential of smartglasses technology to help people with neurological disorders or brain injuries via several different methods of direct feedback. Its most developed tools help children with autism engage and better socialize with the people around them. One app uses cartoon character overlays to draw a users attention to real-life faces, and another digitally accentuates other peoples' eyes in order to draw the child's attention (since children with autism often focus on a speaker's mouth and struggle to maintain eye contact). "We are designing tools to coach children . . . to make eye contact, increase connection to those around them, and unleash the potential of their brain," says founder Ned Sahin.
Google Translate (iOS, Android)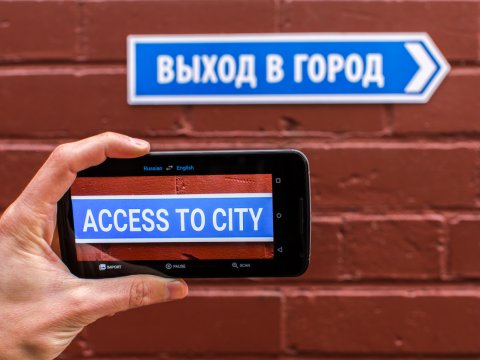 Google
AR language translation apps are notoriously difficult to develop, and historically users have quickly grown frustrated with the lack of consistency in real-time visual text translation (and the internet has been in love with all things #TranslationFail for years). However, recent release of Google Translate have shown major improvements in the speed and accuracy of real-time camera translations, and the app now officially supports 38 languages with the feature. This is one of many AR applications whose value proposition is overwhelmingly obvious, and the backend technology of the Translate app could certainly be an extremely valuable feature in next-generation iterations of AR smartglasses, contact lenses, and other virtual retinal display technologies.
Theodolite (iOS)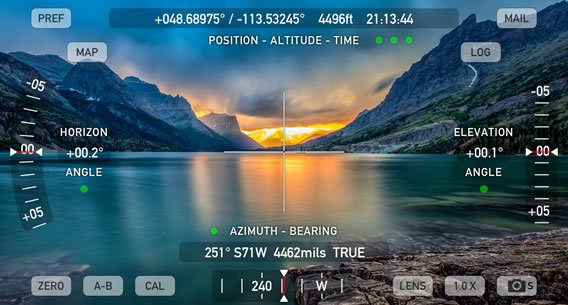 Theodolite
Theodolite is a professional-grade AR app that combines a compass, two-axis inclinometer, rangefinder, GPS, map, and navigation calculator. It was one of the first major AR apps to launch (all the way back in 2009!) and has since become indispensable for all types of users, from outdoor hobbyists to emergency first responders. In addition to providing users with a great deal of practical information via the camera display, the app is also a data logging workhorse, giving users a huge amount of information on how they interact with the world
WayRay Navion (Demo)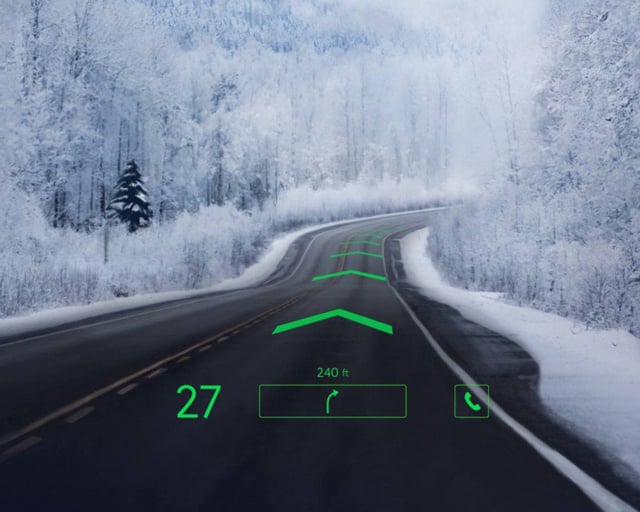 WayRay
WayRay debuted its Navion system at CES this year, and the 'first holographic AR navigation system for cars' generated positive reviews and a huge amount of buzz at the annual trade show. Reviewers for Forbes and CNET were impressed with the technology, which overlays turn-by-turn directions directly into a driver's visual field and allows for gesture control - eliminating the need for a driver to ever take her eyes off the road. Navion's touts its core feature as a holographic optical element, which uses advanced projection technology to create holographic overlays in the driver's line of sight, creating a full augmented reality experience without the need for a headset.
Verily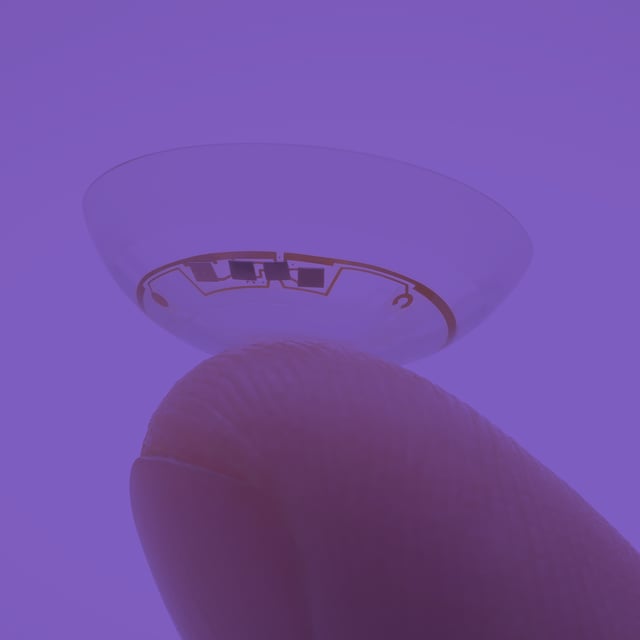 Verily
Looking toward the future, one of the most closely-followed breakthrough solutions in the development of practical AR-based has been the development of so-called smart contact lenses, which would project information directly onto a user's retina. Smart lenses are seen as the next generation natural progression of retinal projection technology from smart glasses (which themselves have still not fully matured), but they have already been under development at Alphabet's spinoff company Verily, is working with the firm Alcon (the eyecare division of Swiss pharmaceutical giant Novartis). The company is "working on smart ocular devices, including a glucose-sensing lens for continuous monitoring of glucose levels and an accommodating contact lens for people with presbyopia (age-related farsightedness)." Still in its very early stage and seen as a high-risk, high reward endeavor by many, Verily aims to further miniaturize and integrate augmented reality into consumers' everyday lives.