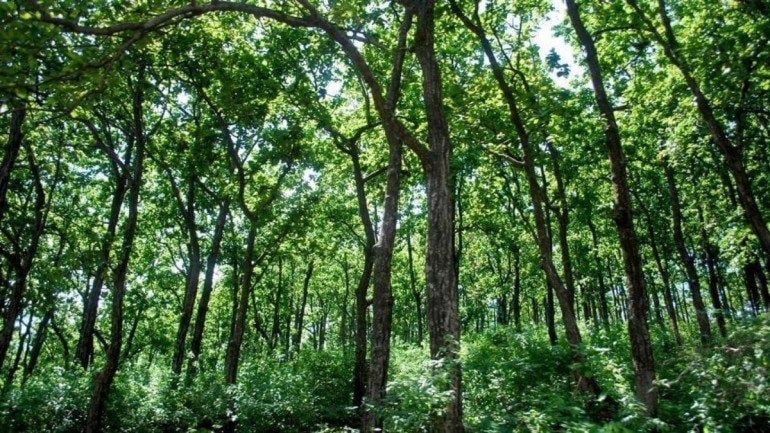 [Boca Raton, FL Oct 28th] The SilverLogic is glad to introduce its new partnership with the National Forest Foundation (NFF)! We will join the effort to plant 50 million trees in our national forests. Investing in healthy forests today and for future generations. Planting trees support wildfire recovery, improves water quality, mitigates climate change, and so much more.
The SilverLogic Launches its GoGreen Campaign
TSL has decided to step up and help our environment, for every billable hour that our clients invest, we'll be planting one tree.
Beyond that, we have initiatives lined up in collaboration with local entities to plant trees with our team here in South Florida.
The SilverLogic (TSL.io) hopes to prevent environmental disasters and provide our future generations with a cleaner and more sustainable environment. This is why it is our goal to plant 25,000 trees by the end of 2020, which is equivalent to about 416 acres of a healthy forest. It is time to make a change, and for this reason, we started this GoGreen Campaign.

You can contribute as an individual by:
Planting a tree around your house or community or donating to a group that plants trees.
Going paperless at home and in your office

Need to print something? Just have it on your phone
Need to scan something? Download CamScanner
Need to sign a contract? Have an electronic signature. Check out Adobe Sign (which might be included in your Creative Cloud subscription!), DocuSign, and HelloSign

Raising awareness in your inner circle and in your community

Share how you are reducing the consumption of plastic and paper
Explain how they can recycle properly (ex: pizza boxes are NOT recyclable)
You can contribute as a business by becoming a:
GoGreen Ambassador

Make your company an ambassador. Join forces to help our world by matching your employees' donations.

GoGreen Business

Make your company a bit greener by implementing new strategies. Get a workshop and you will be planting 600 trees!

GoGreen Agent

Educate your coworkers on how to recycle correctly and get recycling bins in your office! Tag us on a picture on social media with your GoGreen initiative and we'll send you a recycling bin!
The SilverLogic wants to empower businesses to become digital, leaving behind old-school forms and reduce waste materials through tech.
If you would like more information about this topic contact The SilverLogic at marketing@tsl.io
About The SilverLogic
The SilverLogic's mission is to streamline the process of bringing innovative ideas and solutions to life. We design and architect innovative technology solutions for startups and enterprises across industries combining apps, websites, business automation, and artificial intelligence with cutting-edge technologies. Collaborating closely with our clients, we strive to exceed expectations and are dedicated to delivering the best possible products to them and their users.