Approvd: The Ultimate Solution for Collaborating with Clients and Streamlining Operations
Marketing Team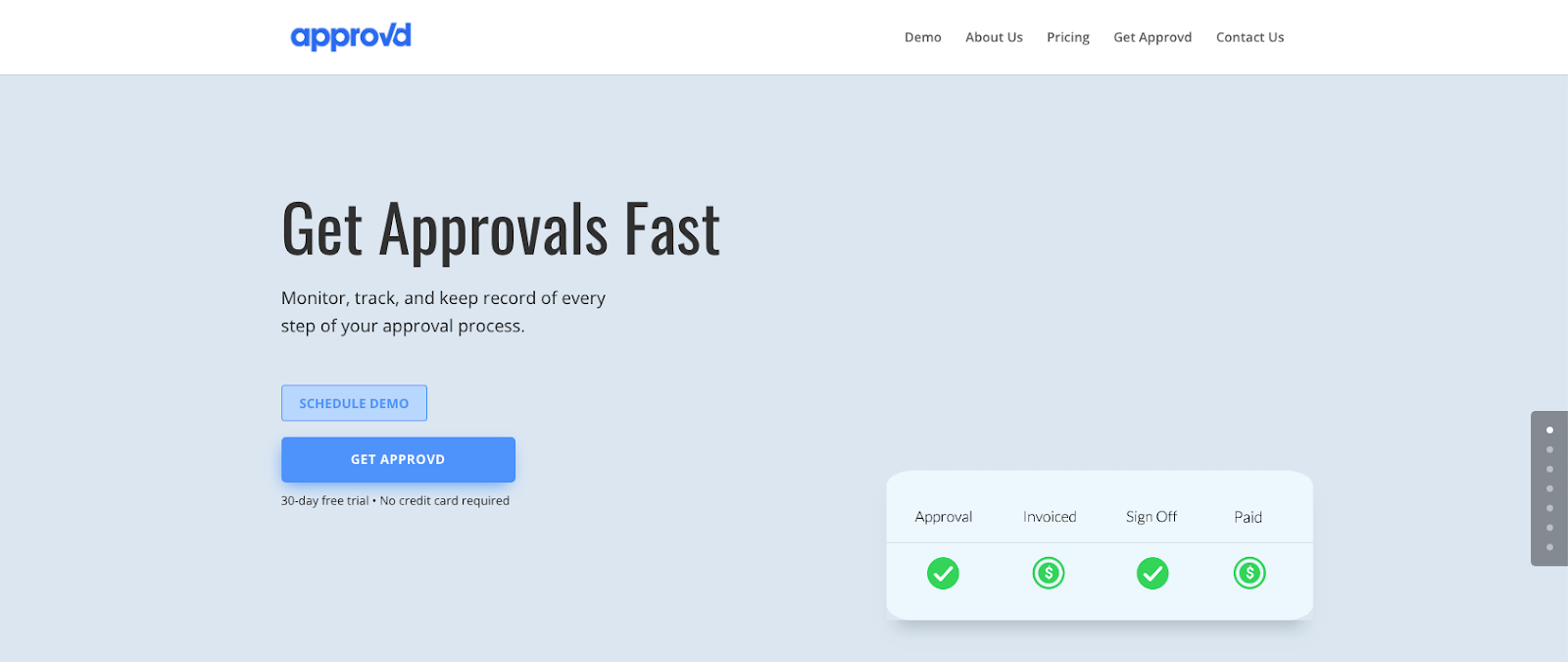 Discover the Versatile and Cost-Effective Approval Portal That Can Benefit Your Business
Are you struggling to manage complex workflows and collaborate effectively with clients and team members? If so, you're not alone. Running a successful business requires more than just a great product or service. It also requires efficient operations, streamlined sales processes, and effective communication. That's where Approvd comes in. We developed Approvd as a platform that serves as a centralized, user-friendly portal for companies and clients to collaborate and communicate in real-time. It also empowers vendors to charge clients based on the delivered output and the amount of effort invested in producing the deliverables.
So, what exactly is Approvd and how can it benefit your business? Let's take a closer look.
How Approvd Works
Approvd.io is a versatile and cost-effective approval portal that offers complete transparency for businesses and their clients, regardless of the industry. It provides a centralized platform that allows for easy approval management throughout the entire project cycle.
Whether you're in retail, hospitality, healthcare, or any other industry, Approvd.io makes it easy to monitor and track project progress, manage approvals, budgets, and communicate with team members and clients. It eliminates any guesswork and promotes transparency by ensuring that everyone is on the same page, resulting in a more efficient and productive process.
Approvd.io is a centralized, budget-friendly approval portal that provides both a company and its clients with complete transparency throughout the entire development process. It facilitates open collaboration and provides the interaction needed to streamline a project from beginning to end. Approvd.io offers a streamlined and user-friendly platform for project management, allowing your organization to efficiently monitor and track all project aspects, including communications, approvals, and budgeting. Since both parties agree to the project terms, any potential discrepancies that could lead to disagreements are eliminated, promoting productivity and efficacy. This feature provides a smooth experience for both you and your clients.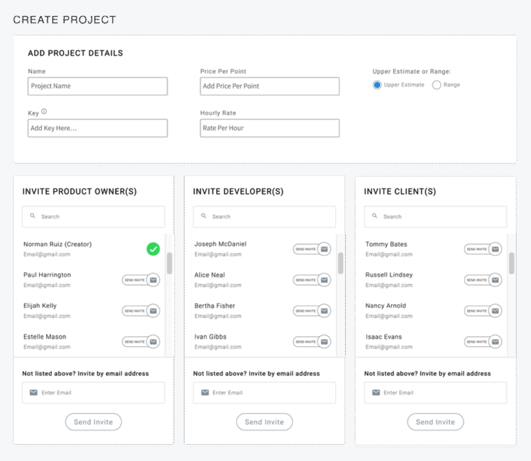 Getting started with Approvd is easy. You can create your first project in seconds and configure it based on how your company estimates and bills. The platform supports hourly vs. fixed bids, ranges vs. not to exceed, and task templates. If you use JIRA, you'll be happy to know that Approvd integrates effortlessly with JIRA - with other integrations on the horizon, allowing you to manage all aspects of your project in one place.
Key Benefits of Approvd
Get Approvals Fast
Approvd is a powerful tool that not only helps you get approvals quickly and efficiently but also provides complete transparency every step of the way. You can monitor, track, and keep a record of your approval process, which helps you identify any bottlenecks or delays. This transparency ensures that you have full visibility and control over your approval workflows, leading to faster and smoother processes. In fact, Approvd can even help you eliminate estimate and approval backlogs, allowing you to grow your organization.
Easy Client Interaction

Do you spend hours searching through emails for a particular scope change or approval request? With Approvd, you can keep all your scope-related communication organized on a feature-by-feature level, making it easy to find what you need quickly. The platform includes approval tracking, threaded comments, and real-time alerts, making it easy to collaborate with your clients and keep them in the loop every step of the way.
Transparent Budgeting


It's essential to keep a close eye on where money is allocated and address budget issues before you commit to the scope. With Approvd, you can easily move lower-priority features to later phases to stay within budget. The platform enables you to monitor and track all aspects of a project, including communications, approvals, and budgeting, while eliminating discrepancies and improving overall productivity and efficiency. Essential to Approvd is the ability to discuss business value and cost of features and deliverables:
Stories are created which have all of the deliverables declared
The stories are refined and an estimate of the cost of the stories is calculated and a range of prices is determined
The story and the price estimate are sent to the client for the client to approve
If the client approves the story and agrees to the estimate the story is developed and the hours that are taken to complete the story are tracked
Once the story is done the deliverables are presented to the client. If deliverables are accepted by the client the client is charged based on the range of prices and the length of time it took to complete the story.
Efficient Data Management and Governance
Data validation and database integrity rules are enforced on all import functions and APIs in Approvd, ensuring that your data is always accurate and up-to-date. Authorized users can import/export non-configuration data to/from common data exchange formats like XML, JSON, CSV, PDF, XLSX, etc.
The system also allows (near) real-time data exchange with other applications and/or business intelligence tools via well-defined protocols, web services, or APIs. This ensures that data is always up-to-date and readily available to stakeholders who need it. Moreover, Approvd provides integration with Jira to track requests and approvals for content updates. Users can make requests and send the items to Jira, where they are tracked and managed seamlessly.
Hosting
At Approvd, security is a top priority, and the database is stored in the US with Digital Ocean. Approvd uses SonarQube to check for insecurities, ensuring that the system is always up-to-date with the latest security patches and protocols.
Security and Auditing
Role-based access controls are consistently applied to all import functions and APIs. This means that only authorized personnel have access to sensitive data and can perform specific tasks. For instance, project managers can oversee the entire workflow, while team members can only access tasks assigned to them. This ensures that workflows are managed effectively, and data is not compromised.
Sysops and Administration
Separate development or stage environments or similar mechanisms are made available to the Trust to prepare for and fully test system changes or modifications before they are rolled out to the live environment. This ensures that system changes or modifications are thoroughly tested before they are implemented, reducing the likelihood of system downtime.
Sentry is also used to promptly notify in a clear manner of all error conditions that prevent data from being saved and/or tasks or processes from completing successfully. This ensures that errors are quickly identified and addressed, reducing the likelihood of data loss or downtime.
Tech Support
Bug reports and enhancement requests can be submitted online, via the application, or by an alternative method like email. This ensures that issues are addressed promptly, minimizing the impact on workflows.
User Interface
Approvd is mobile responsive, meaning that users can access the platform from anywhere, at any time, using any device. The platform can render data and/or content in multiple screen resolutions, making it easy to complete pending workflow tasks, document and/or transaction approvals, and other actions from mobile devices.
Approvd sends email notifications to keep stakeholders up-to-date on project progress. Priority notifications and/or actionable alerts are sent to the corresponding roles or users via SMS, email, or placed in their pending workflow tasks list(s), if applicable. This ensures that stakeholders are always informed of critical updates and can take necessary action promptly.
Conclusion
In today's fast-paced business environment, managing complex workflows can be a daunting task, especially for teams that handle multiple projects simultaneously. Approvd is a powerful tool that can help your business streamline its operations, optimize its sales process, and maintain effective communication with your clients. With Approvd, you can get approvals fast, keep all your scope-related communication organized, maintain transparent budgeting, and ensure efficient data management and governance - whether you're a small business or a large enterprise. Go to Approvd.io to schedule a demo or get Approvd today.