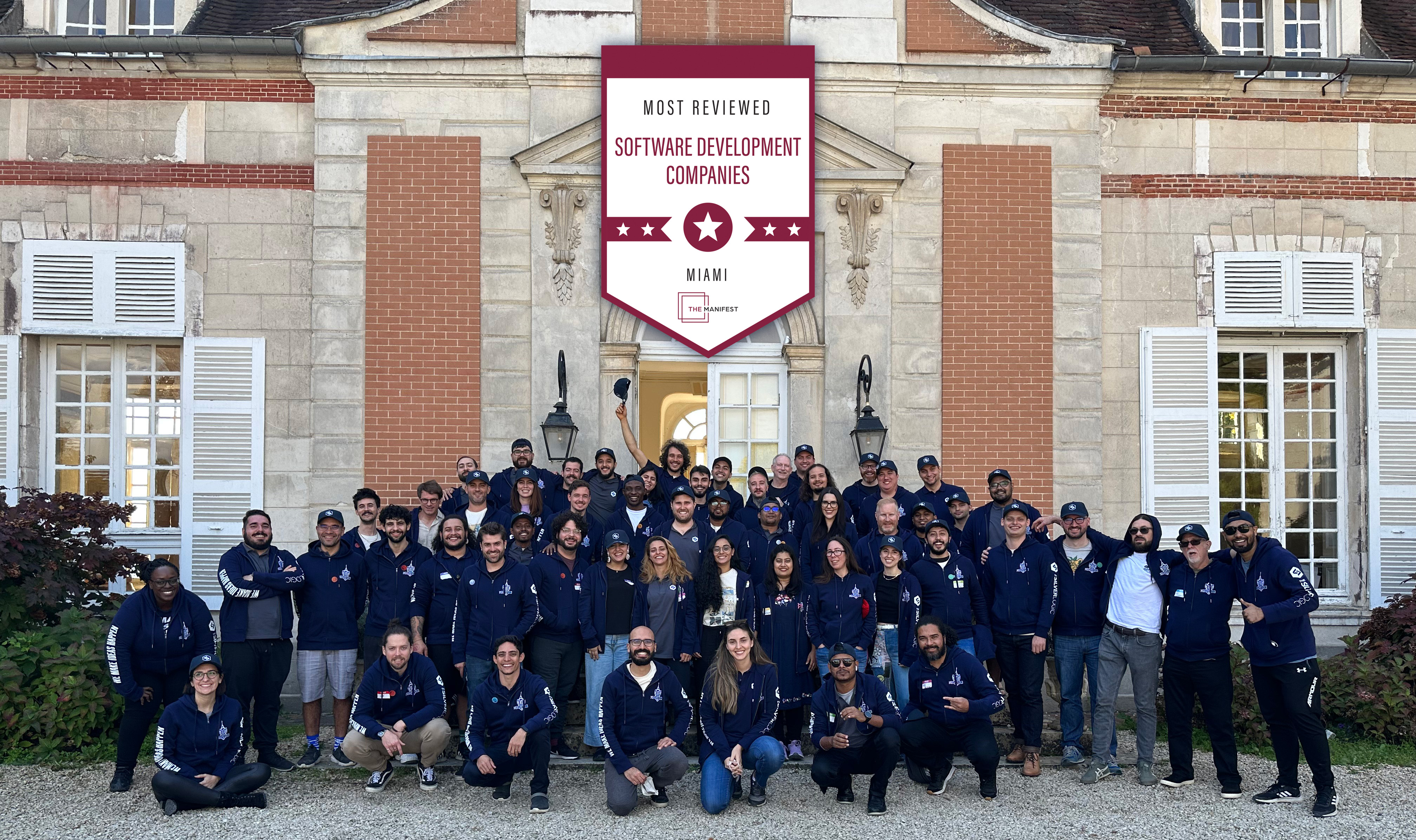 The Manifest Names The SilverLogic as one of the Most Reviewed Custom Software Development Companies in Miami
The SilverLogic team is proud to share our latest award within the technology industry! We've been named one of the most-reviewed custom software development companies in Miami by The Manifest. This is another amazing accomplishment made by our company so far this year!
The SilverLogic is a custom software engineering company architecting platforms and innovative technology solutions that drive change and solve problems for startups and enterprises across a variety of industries. Working within Scrum/Agile, TSL's talented and creative development and design teams combine APIs and cutting-edge technologies such as RPA, AR, IoT, and Blockchain to streamline the process of bringing innovative ideas to life, help businesses scale, and build amazing user experiences. The SilverLogic…We make ideas happen.
The Manifest, for those of you who aren't familiar, is a business blog website that aims to gather and verify the hard data, expert insights, and actionable advice that you need to build your brand and grow your business – to provide the practical business wisdom that manifests in your success.
To be considered as one of The Manifest's top companies for this year is super amazing and this award means a lot to us. This wouldn't have been possible without the support and help of our amazing clients. Thank you so much for everything, for believing in our team, and for trusting us with your business.
In order to fully celebrate this award, we've chosen some of the best reviews from you guys!
"They act like they are a part of your team and show ownership as if it was their own company. They not only do the work as expected but also provide Thought Leadership to help drive the company's vision from the technical perspective."
– Kevin Hill, CEO at VuPulse CO
"They are awesome at what they do and are enthusiastic about their clients' ventures. It seems like a nice culture and we just really like working with them."
– Lindsey Diamond, Co-Founder & CEO of Recimee
Let's build amazing technology together!