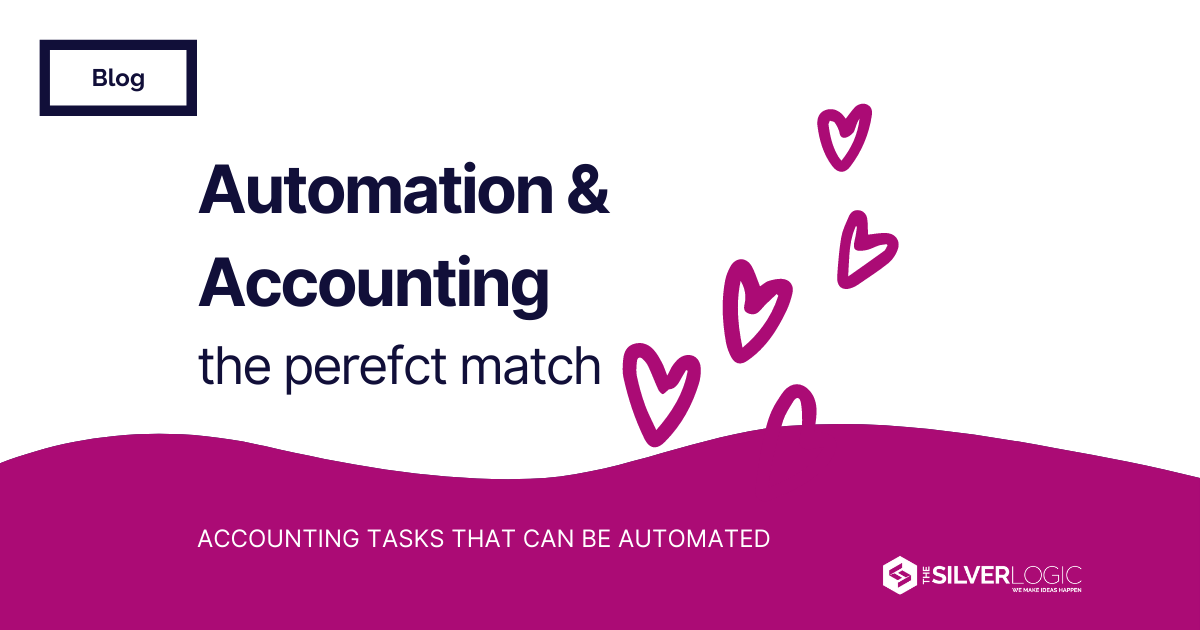 Most companies understand how critical the record-to-report process is to their business. However, lopsided attention and investment on the front side (recording, closing, and consolidating) have left the financial analysis and reporting functions trailing behind in both efficiency and effectiveness — despite reporting being the most visible and scrutinized part of the process.
Thankfully, enterprises have potent tools to quickly improve their financial tasks both faster and more accurately. Such tools, along with streamlined processes and a renewed commitment to the reporting function, can alleviate most of the issues plaguing financial reporting in organizations.
Your accounting department and firms can adopt technology as a tool to enhance or simplify manual, cumbersome, or complicated tasks such as:
1. Client data/record cleansing and migration - receive Software Advisory & service support

2. Streamlining state, federal, and regulatory compliance updates to management and staff with Business Automation

3. Enhance the effectiveness of criminal, money laundering, and other checks or audits with a custom Web App

4. Integrate separate systems/apps leveraging NEO4J and Customer Software for workflows and data/record transfer (reduce record transfer errors or missing information)

5. Streamline management's decision making with timely, accurate, and complete operational data with NEO4J or build a custom Web App

6. Remove duplicated or unnecessary tasks with automation to free up staff time for more client work

7. Increase audit and accounting efficiency resulting in faster delivery and greater accuracy (opportunity to increase firms rate, due to faster/better client services)
Accounting & Technology - Fact vs. Fear & Concerns
The results above tell us that most accountants see technology as a positive and powerful ally to help grow profits and ensure job security. But what are some of the concerns around technology negatively affecting accounting?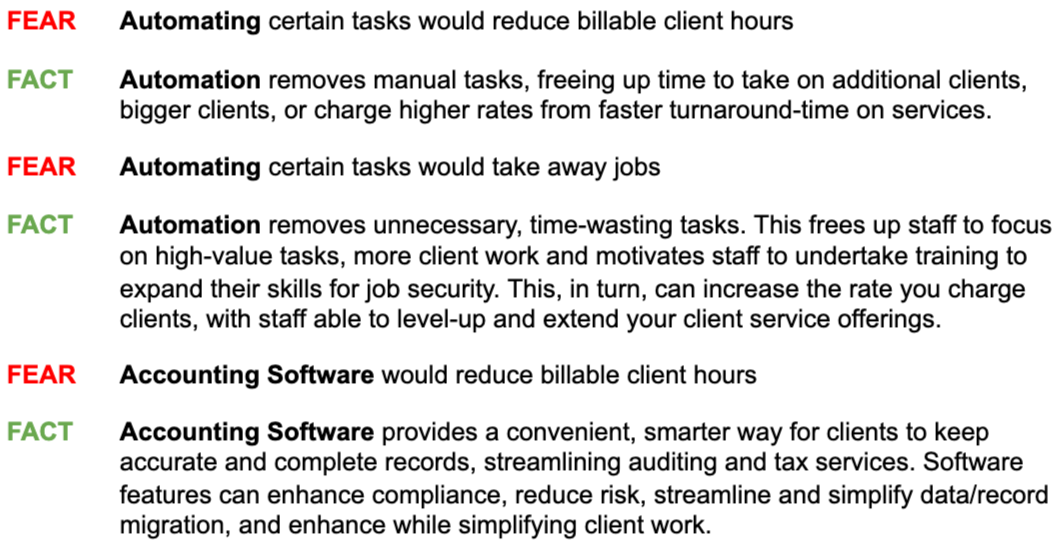 The future depends on what you do today. Start building your competitive advantage as the disrupter and leader in your field that grows with technology by embracing the future of accounting. Check out some of our case studies on subscription payments or virtual escrow.
For more information Contact us.