7th Annual - ITPalooza
December 13th, 2018
The seventh annual ITPalooza offered an IT Expo, an after-party and thirty-five education tracks on subjects such as agile technology, blockchain, cybersecurity, women in IT, among others, and we were thankful for the opportunity to attend.
Before this year's event (2018) attendees at ITPalooza and sponsors didn't have a very clear perspective of what the event entailed.
Now, ITPalooza has been divided into two events per year where they have the Tech Talent Fest in March for those looking to be part of a career fair and ITPalooza in December.
This year the South Florida Tech Association - SFTA decided to rebrand ITPalooza to become the technology conference where attendees learn, share, and discover the latest information regarding innovative technologies. But if you're looking for tech talent for your business, and want to find out who is hiring or learn more about the tech community, Tech Talent Fest is where you would go
The 7th Annual ITPalooza was a hit this year! With the continued growth of the South Florida ecosystem, ITPalooza has not only had to change venue locations to accommodate a much larger crowd but has caught the attention of major companies and tech professionals and entrepreneurs such as Jim McKelvey, Co-Founder of Square. The event began years ago as a career fair and has become one of the leading business-to-business technology conferences in South Florida helping drive connections between local and regional tech professionals. We now have separated the event into two – the Tech Talent Fest in March and ITPalooza each December. ITPalooza is becoming more and more "palooza-like" each year and we are so excited for ITPalooza 2019!! -

Nikki Cabus | Co-Chair of the Marketing Committee
Check out our key take aways from the panels we attended:
- Digital Transformation:Embracing the Digital Future
- How to Stay Relevant: Embracing Technology
- Medical Technology
- Blockchain and Beyond
- Automation
Digital Transformation: Embracing the Digital Future
Panelists: David Coddington, Chris Fleck, Gary Press SFBW, Joseph Princz, Michael Auer
If you're interested in getting high-level content on what the digital future looks like for marketing and what technologies are impacting it right now, ITPalooza was the right place to be. Panelists shared all their knowledge on how they and their businesses have been impacted by this new wave of Digital Marketing. [Read more]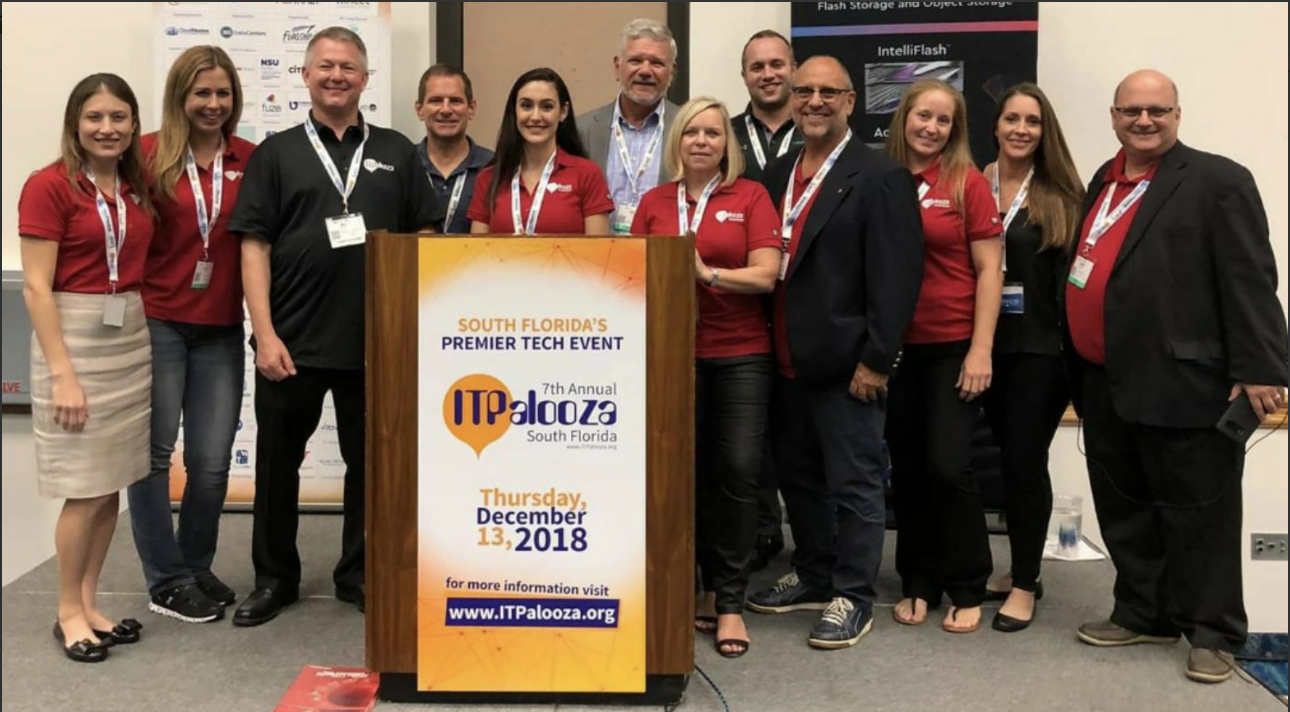 ---